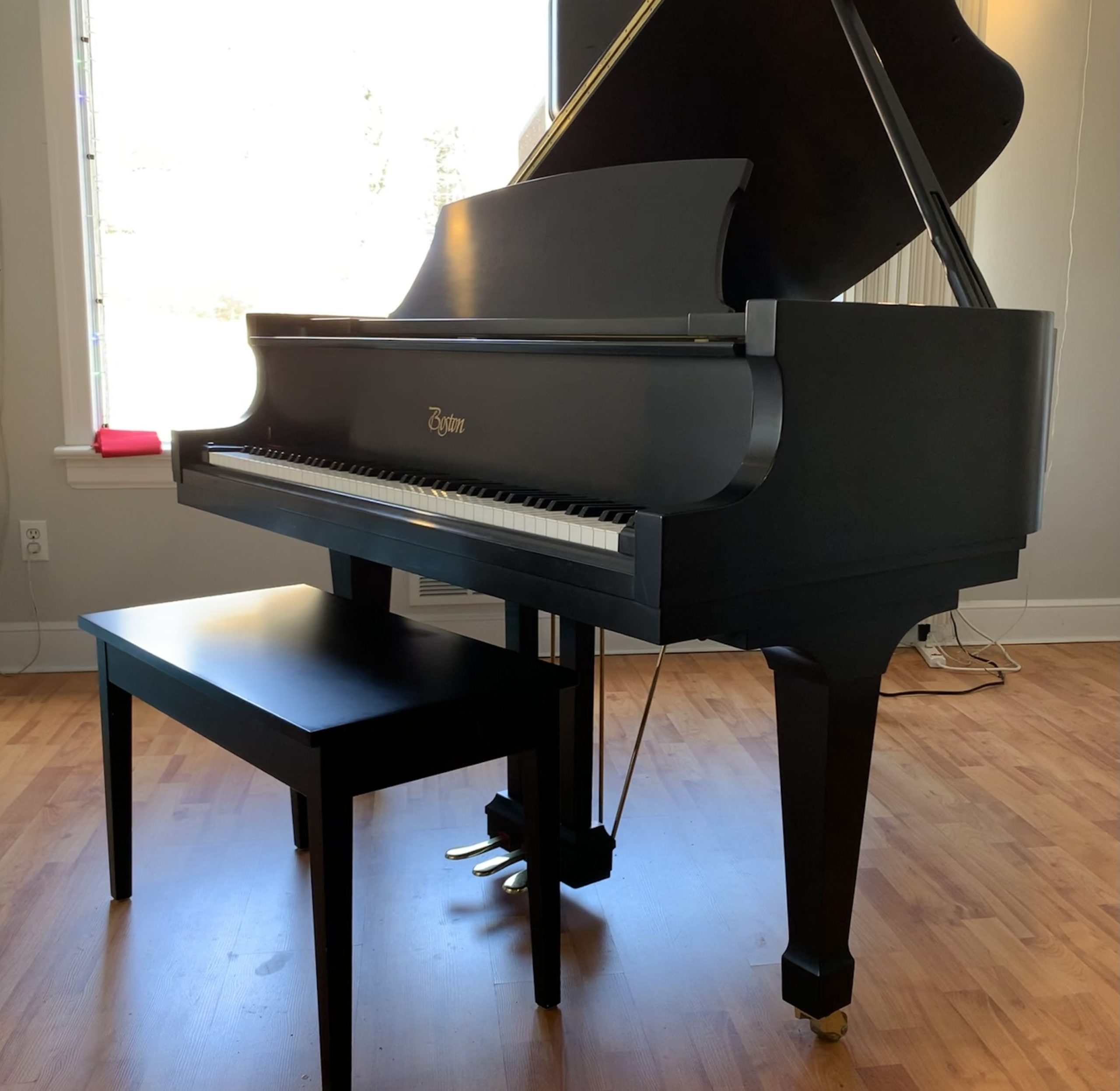 Boston GP178 5'10" Ebony Satin Grand – $10,500
This beautiful Boston grand has a refurbished action with a 5 year warranty on parts. Local delivery and one in home tuning are included with purchase.
1940 Steinway Model M – SOLD
Rebuilt and refinished example of a classic Steinway, being sold by the original owner's family. Has the reconditioned, all original Steinway action, and includes a 5 year warranty with purchase.
Kawai GE-1 5'1″ Ebony Satin Baby Grand – SOLD
Kawai No.500 5'10" Grand, Ebony Satin Finish – SOLD
Baldwin Model R 5'8″ Grand – $6,900
42″ Yamaha Console, Mahogany Finish – SOLD
Baldwin Upright Piano, Cherry Finish – SOLD
Kohler & Campbell Console – SOLD
Black Taylor Baby Grand with IQ System – SOLD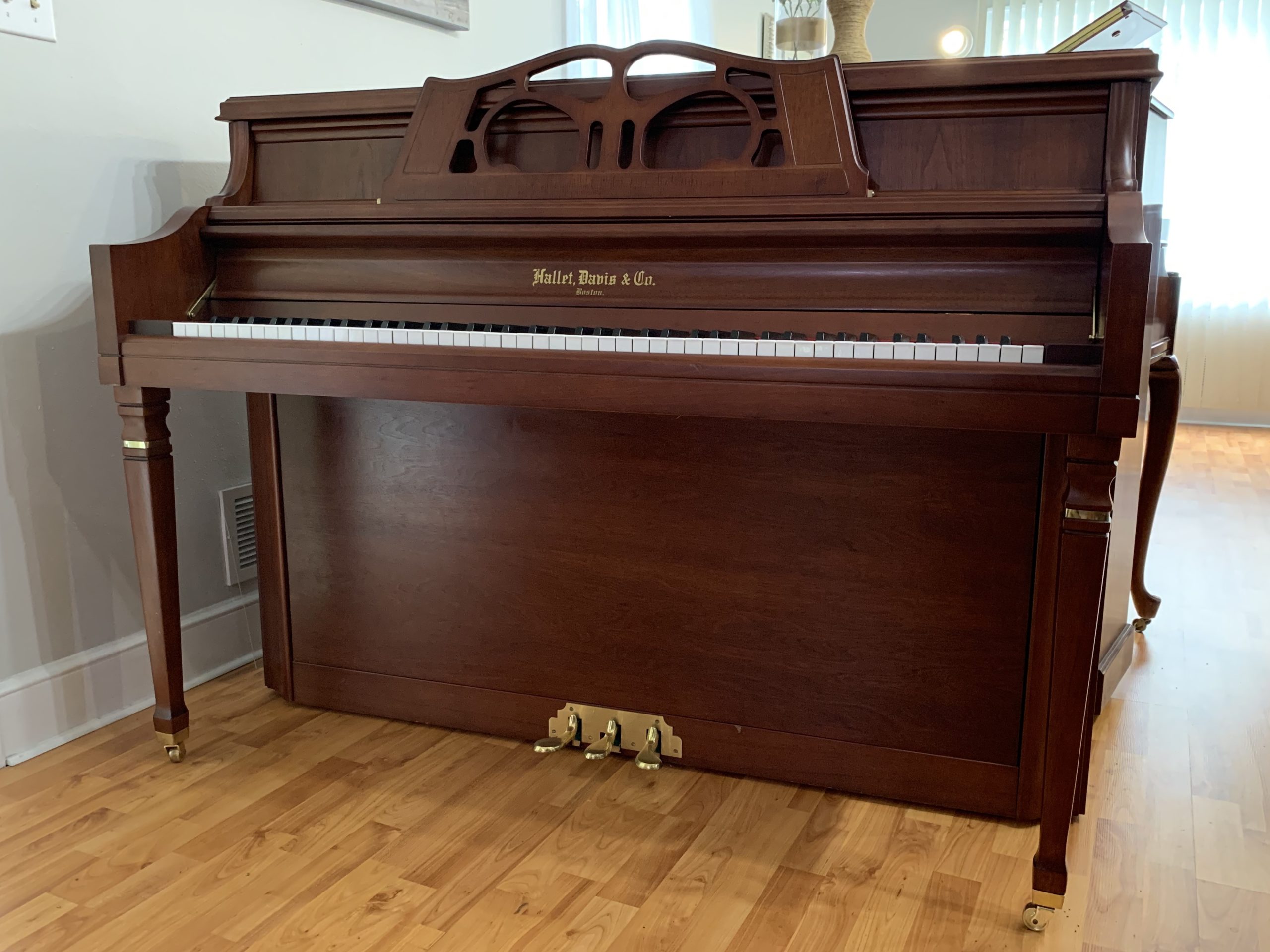 Hallet Davis Upright Piano, Cherry Finish – SOLD
Yamaha G2 5'8″ Grand, Walnut Satin Finish – SOLD
Cable Imperial Upright Piano, Walnut Finish – SOLD
1989 Young Chang G185, 6′ 1″ in Ebony Polish with Piano Disc Player System – SOLD
Chickering 5'4″ Baby Grand – SOLD
Marshall & Wendell Baby Grand – $2,950
Hamilton Upright Piano, Cherry Finish – SOLD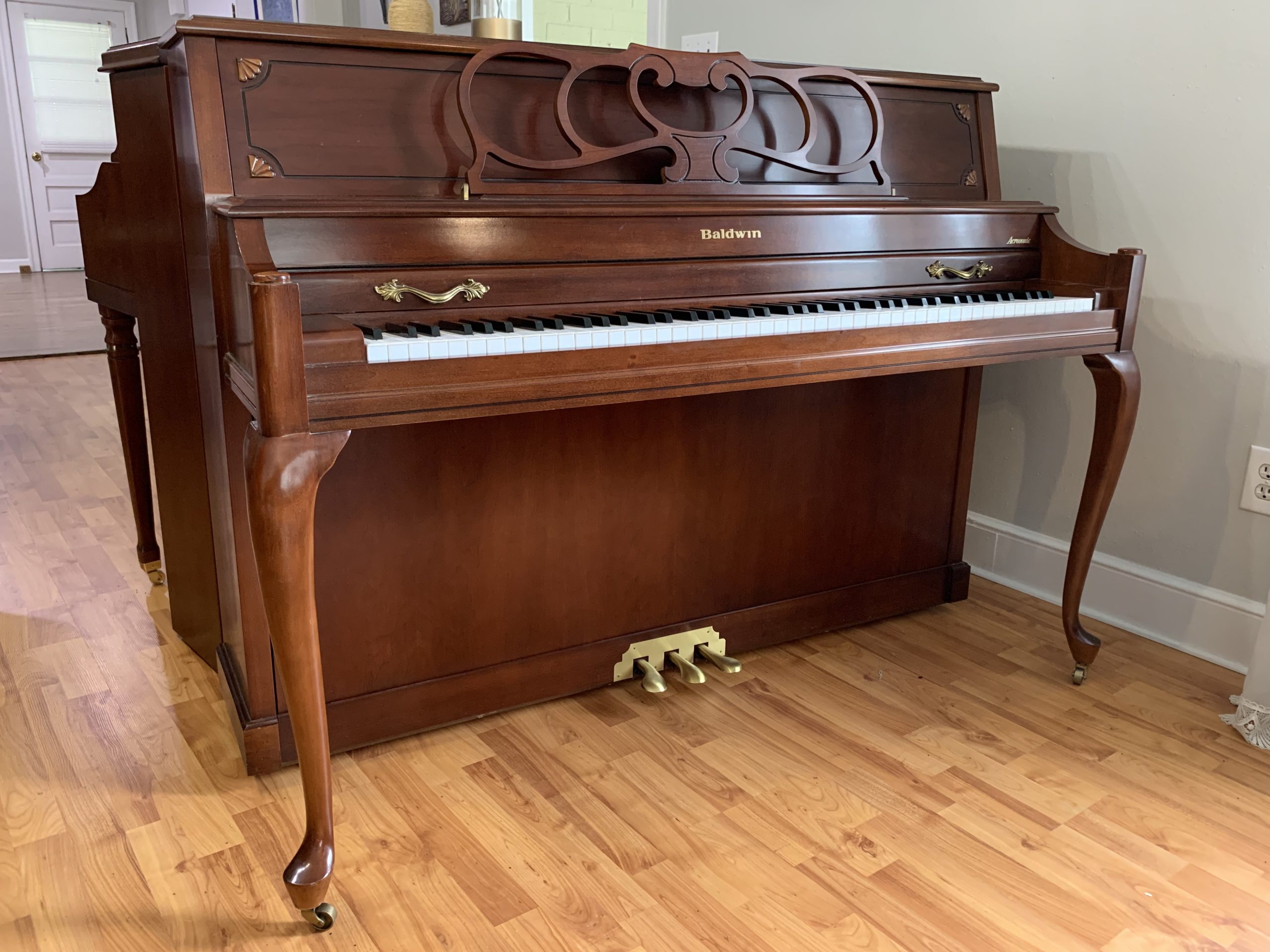 Baldwin Acrosonic Upright Piano, Cherry Finish – SOLD