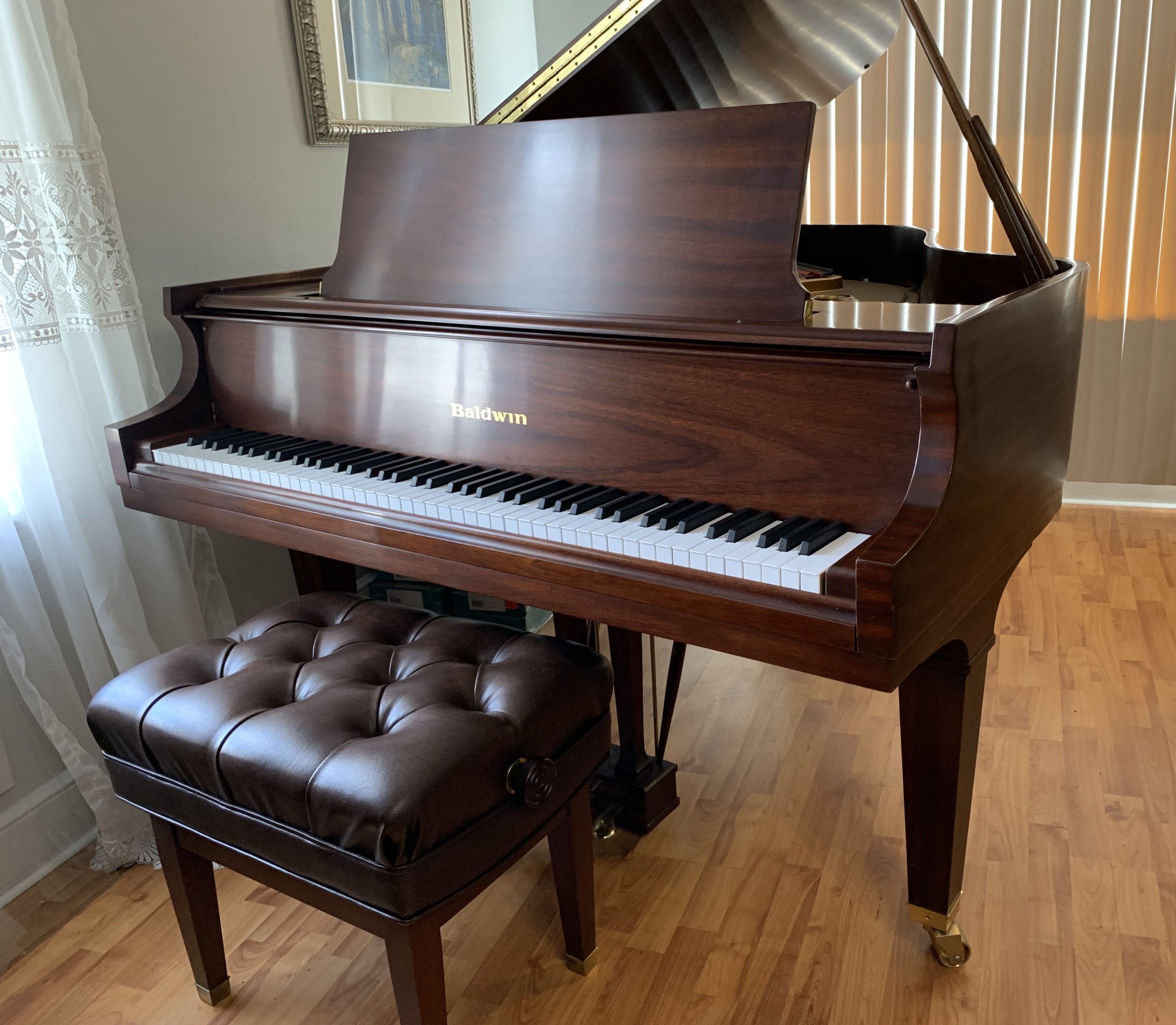 A commitment to excellence
Baldwin has been "America's Favorite Piano" ever since company founder D.H. Baldwin vowed to manufacture "the best piano that can be built" over 100 years ago. From concert stages to recording studios to family music rooms, Baldwin Professional Series pianos continue to set the industry standard for innovative design, classic styling and outstanding performance at an unbeatable price.
Baldwin's commitment to the art of crafting quality pianos has long been recognized by individuals who demand the best. Regardless of the genre, a Baldwin piano speaks the language of music with eloquence and passion. Golden tones ring with definition and authority. Keys respond to the subtlest command. No matter which Baldwin you choose, you'll own an instrument that is preferred by many of today's finest pianists, composers, conductors, studios, symphony orchestras and performance venues.
Baldwin Model R 5'8″ Mahogany Grand – SOLD
1940 Steinway Model M – SOLD
Rebuilt and refinished example of a classic Steinway, being sold by the original owner's family. Has the reconditioned, all original Steinway action, and includes a 5 year warranty with purchase.
Kawai GE-1 5'1″ Ebony Satin Baby Grand – SOLD
This refurbished Kawai grand comes with a 5 year warranty and a pre-installed humidity control system. Normal local delivery and one in-home tuning are also included with purchase.
Kawai No.500 5'10" Grand, Ebony Satin Finish – SOLD
Baldwin Model L 6'3″ Grand – $7,950
42″ Yamaha Console, Mahogany Finish – SOLD
Baldwin Upright Piano, Cherry Finish – SOLD
Kohler & Campbell Console – $850
Baldwin Model R 5'8″ Grand – $6,900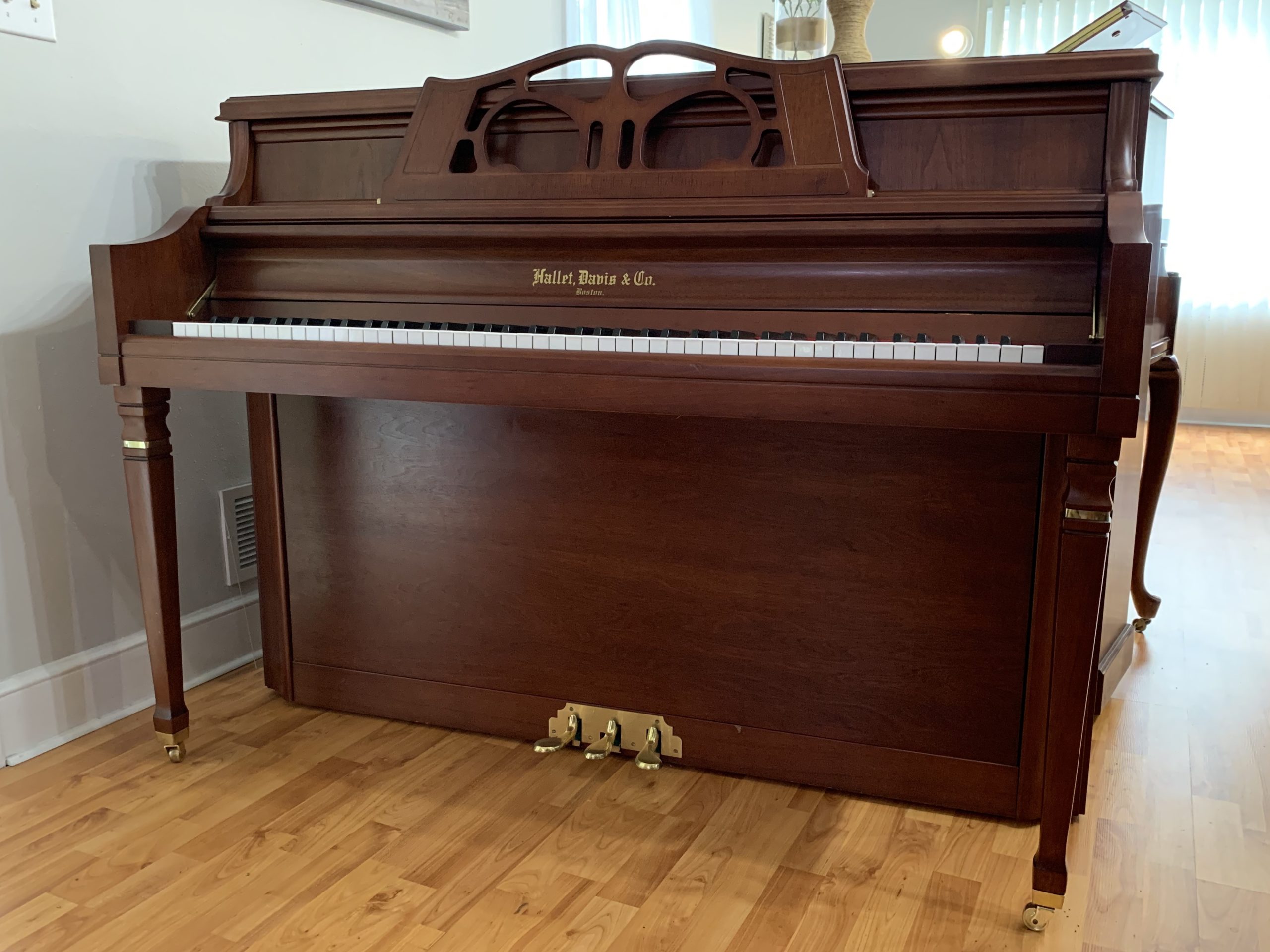 Hallet Davis Upright Piano, Cherry Finish – SOLD
Yamaha G2 5'8″ Grand, Walnut Satin Finish – SOLD
Cable Imperial Upright Piano, Walnut Finish – $1,200 – SOLD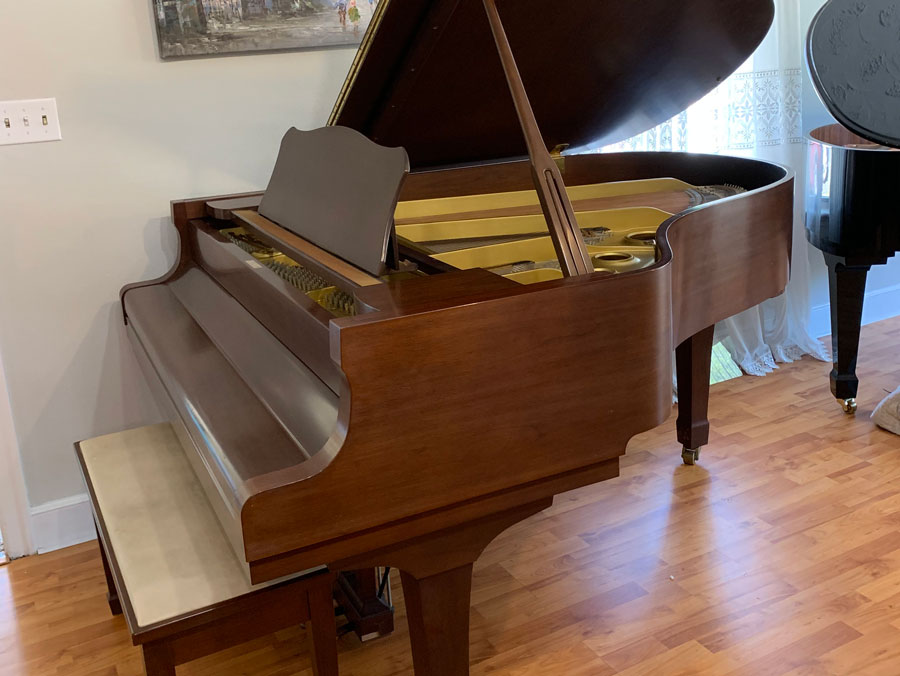 Yamaha G3 6'1″ Grand, Walnut Satin Color – SOLD
Chickering 5'4″ Baby Grand – SOLD
Marshall & Wendell Baby Grand – $2,950
Hamilton Upright Piano, Cherry Finish – SOLD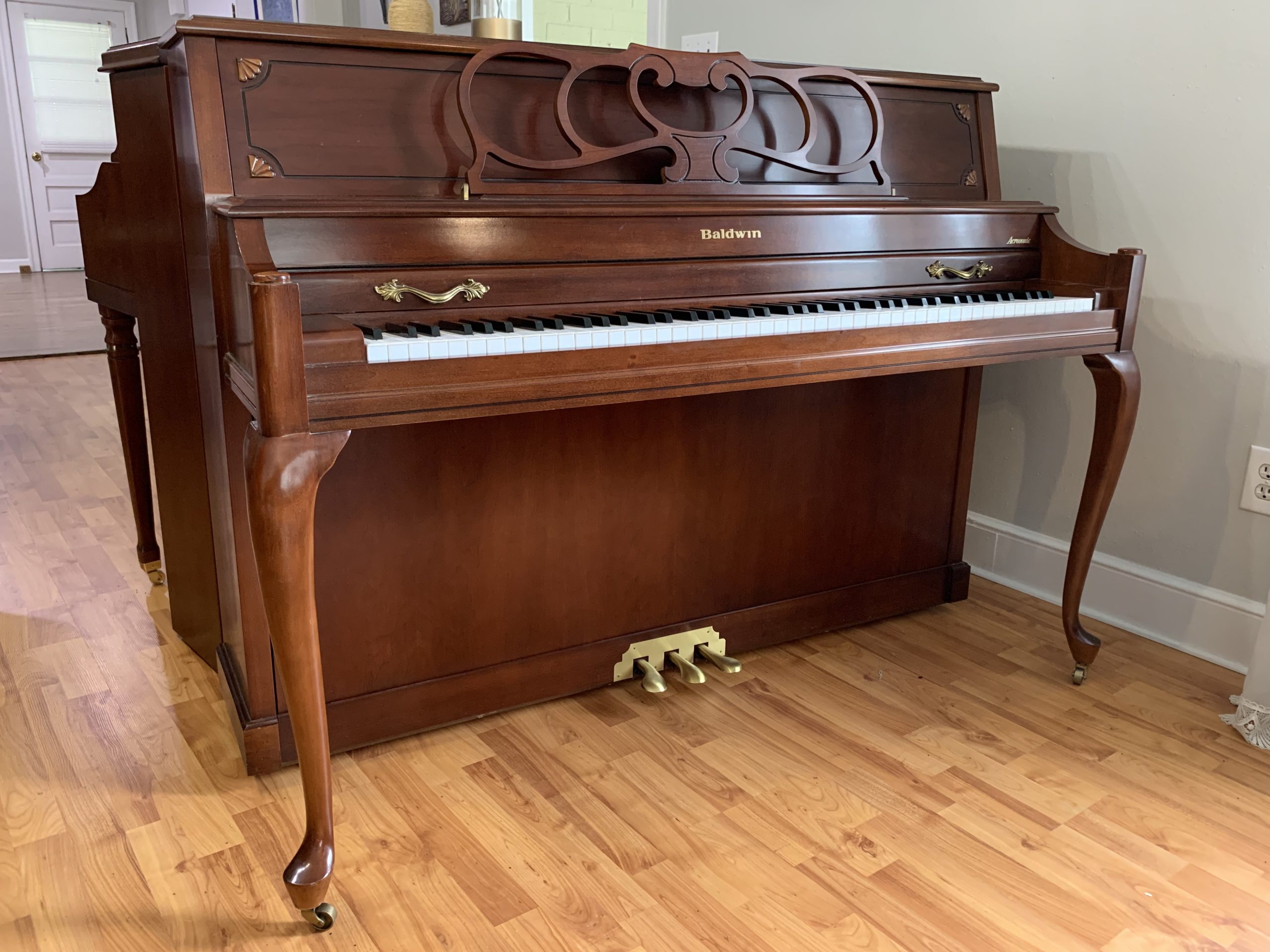 Baldwin Acrosonic Upright Piano, Cherry Finish – $1,600 – SOLD
1989 Young Chang G185, 6′ 1″ in Ebony Polish with Piano Disc Player System – SOLD
Black Taylor Baby Grand with IQ System – SOLD
M425 Yamaha Console 44″ – SOLD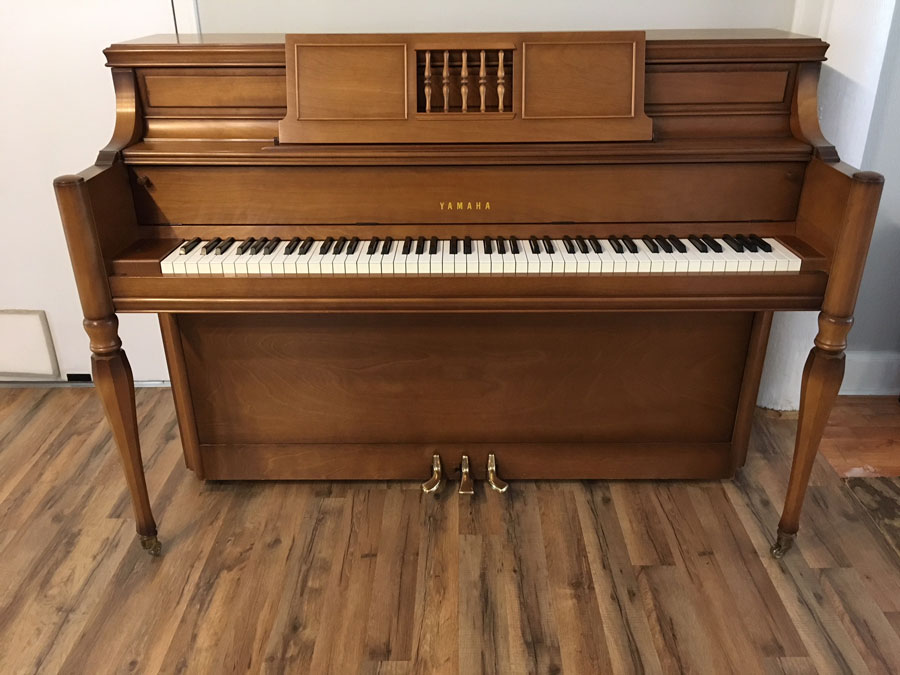 41-inch Yamaha Console – SOLD
42-inch Yamaha Console – SOLD
Wood Grain Wurlitzer Studio – SOLD